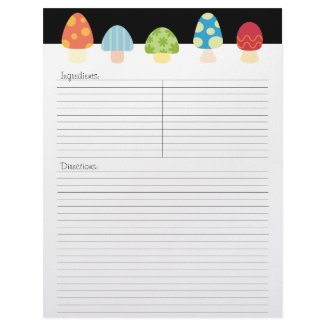 Well it has been a while since I have been in my Zazzle stores because of my computer. I do a little bit here and there and I am happy to say I was welcomed back with a TBA!

A few weeks ago we had quite a bit of rain. Outside my office window was a gigantic mushroom growing in the grass. It wasn't anything special, just a giant blob of white fungus but it inspired me and I began to doodle mushrooms. It so happened that instead of tossing the doodles aside I transfered them into Illustrator and colored them with pretty colors. The final result is what you see above.

It is taking some time to complete the full range of products but they will be done I promise.


.