Well it has been a busy last few days and I got quite a bit done and a few new designs to show off too!
New in 13 Black Cats Designs


Today's doodle is a quick pen and ink with watercolor. The idea just kind of popped in my head, well sort of flashed but flashed long enough to grab a piece of paper and jot it down. This morning I drew it out on a piece of watercolor paper, did the ink work and added color with paint. I wanted a kind of marker appeal to it, almost like a comic book and while that is not my forte I think I pulled it off a bit.

A very simple design I rendered in Illustrator a few days ago called A Cup Of Joe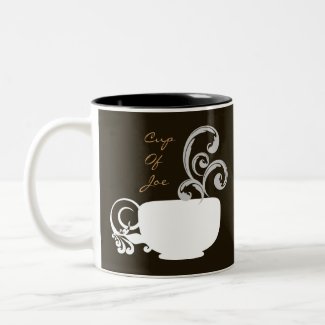 Cup Of Joe Mug
This design started out as a circle, flattening the top and adding a few swirls for the handles and steam
New In J'adore Paris - 4 new designs premiere
The first one is a collage of different shots around Paris set into a color slide filmstrip. The second, Marie's Sunflowers, are a field of sunflowers growing nearby The Hamlet Houses, were Marie spent her last days before being taken and later beheaded. The third, Paris Fruit Market was shot just wandering around Paris. Not only does Paris have these beautiful gardens scattered about everywhere but they also have these beautiful, unique storefronts that are obviously taken care of with great pride. The last design for J'adore Paris is a triptych of the Arc de Triomphe, standing in front of it looking up. Unfortunately I could not shoot this further back, It would have meant I would be road kill for that is one serious round-about that I would dare not cross. I fully understand the reasoning for the underground passageway to get to the "island" the Arc sits upon.

and finally what's new in Pen And Ink...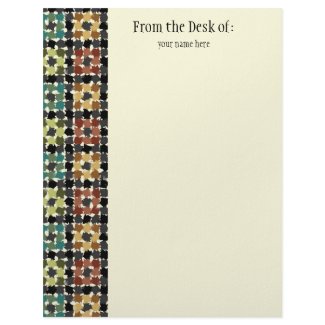 Crazy Squares Letterhead


Crazy Squares started out in Illustrator with colored diamonds amongst black and ecru ones. Then was finished up in Photoshop with a bit of a cubism effect.

Well, there are my last few days in a nutshell. I really do enjoy what I do and want to thank all of my customers, fans, followers and admirers. I am honored that you take the time out of your day to follow what I am doing and I am happy to share my work with you. Until next time have a great weekend!


.